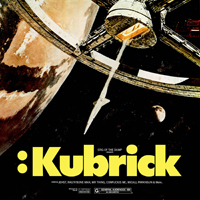 Stig Of The Dump - Kubrick (Lewis Recordings)

CD £9.99 Add to basket

LP (PRESALE) £14.99 Add to basket
Download £8.00 Get this on Bandcamp


"Stanley Kubrick was a Master of the hidden narrative, a virtuoso of subtext, composition & attention to detail & a perfectionist with obsessive vision.
Executively produced & heavily scored by legendary UK veteran, Jehst. The #KubrickLP by Stig Of The Dump is a story rife with gritty comedy & layered in honest tragedy. What begins as a heavy neck snapping, braggadocio laden rap album, effortlessly plot twists into an open & poetic autobiography. A story arc reflected in the continually developing sound track. The script bursts with geeky film references, dextrous word play & poignant story telling, while the backdrop morphs subtly between classic Boom-Bap & weighty bangers to moving, stripped back piano loops & jazzy, spaced out glitch hop"
A movie for the blind - "Press play & then smoke until it's all gone Kubrick"
Art Over Money, Love Over Everything.